No! It's not possible!
Sadly, Giant Floating Baby Head was away for a long period of time. He or she however, will still be contributing under their user name or an IP.
"Any sufficiently advanced technology is indistinguishable from magic"
— Arthur C. Clarke

"Somewhere, something incredible is waiting to be known"
— Carl Sagan

About me
Hi, my name's Thavish, and just for the record, I'm not a giant and I don't float. I've been a big fan of Phineas and Ferb since it's release in Malaysia back in 2008.
My contributions
My favorite episodes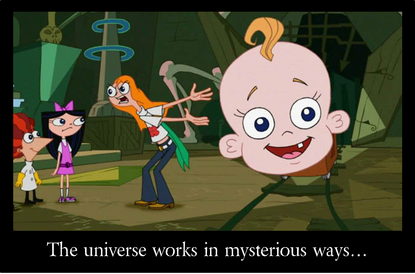 Community content is available under
CC-BY-SA
unless otherwise noted.