About me
| | | |
| --- | --- | --- |
| " | Oh, hello, you reached Dr. Heinz Doofenshmirtz. I'm not here right now... or am I? [evil laugh] | " |
Don't worry, I'm not that evil >:]
Anyhoo, glad you wanted to check my profile!
About Me
I'm 12 years and my b-day is 20 Ferb-uary 1999.
I got brown long hair and a bit tanned skin.
My kitty's name is Ducky Momo.
My favorite tv-show (except Phineas and Ferb) is Telethon of Evil. I'm serious!
My favorite color is teal. (Because of some semi-aquatic mammal we all know, right?)
I need to get a life... I mean, all I do is watching Phineas and Ferb. :P
My favorite movie is Phineas and Ferb: Across the 2nd Dimension. (That was hard to guess... Lol)
Now you know a bit about me! Oh, wait... maybe I should tell something I like about Phineas & Ferb? I mean, we are on P&F-wiki after all. :)
Phineas and Ferb things
On second place: Dr. Heinz Doofenshmirtz, Phineas Flynn & Ferb Fletcher! (I like all of 'em!)
My favorite Fireside Girls is Gretchen.
Favorite 11 min episodes is Brain Drain and Phineas and Ferb Interrupted. I love them! :D
Favorite 20 min episode: Rollercoaster: The Musical!
Least favorite episodes: One Good Scare Ought to Do It!, The Monster of Phineas-n-Ferbenstein & Invasion of the Ferb-Snatchers. (For some reason.)
Favorite songs; just scroll down, 'kay?
It took me exactly 50 days to do 1,000 edits on this Wiki. So, with other words, I did 20 edits per day 50 days in a row. :]
Favorite moments
Some favorite songs
These are some of the songs that I really love! They aren't in order though; I love 'em all. :)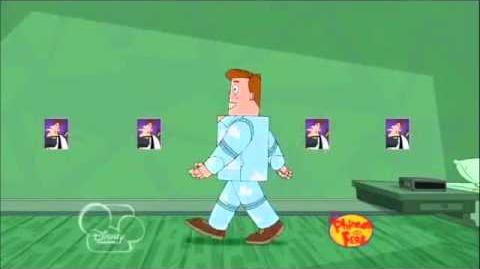 Drawings
My favorite pages
Community content is available under
CC-BY-SA
unless otherwise noted.