I'm back! :)

THERE IS A HIDDEN LINK ON THIS PAGE (HINT: IT DOES NOT LEAD TO THE SEASON 3 PAGE AND IS IN SEEMINGLY RANDOM TEXT)
About me
I'M RANDOM!
PHINEAS & FERB ROX! YO! YEAH! I-------------------AM---------------------CRAZY nanananananananananananananananananananananananananananananananananananananana AHHHHHHHHHHHHHH!
22pandrew



PERRY!

Gender
Male
Age
12
Height
Unknown
Nationality
American
Hometown
Not telling!
Born
1999
Professional Information
Profession
Student
Signature
Unknown
Friends and Family
Parents
Mom and Dad
Creator
God
Siblings
my sometimes-annoying sister
Pet(s)
Fishy (died) :(
Fav thing to do
sing
Additional pictures



GO PERRY!
LOOK IN BACKGROUND...PHINEAS AND DOOF ON THE SAME SCREEN! lol
"I can't tolerate your stinky gas!"
— Mr. Krabs in SBSP episode Goo Goo Gas!

Other Wikis I like
Characters I do a good imitation of:
Characters I can draw good
Doofenshmirtz inventions without
-inator suffix (with episodes) (excluding his unnamed inventions)
FUNNY NORM QUOTES!
Norm
(to
Doofenshmirtz
): Well next time you can do all the cooking and I'll stand around coming up with the evil plans that ultimately fail.

Awkward silence, everyone stares at Norm

Doofenshmirtz
: Wow, cutting deep man.
Norm
: Would it kill you to say "please"?
Doofenshmirtz: You going be like this all day?
Norm: Yes, yes I am.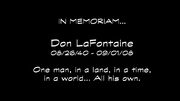 Mitch: Hahahahaha!
Mitch: Aren't you a little young to save the universe?
Phineas: Yes. Yes, I am.
Major Monogram: I want your hat on my desk!
(Perry throws his chair towards the screen at Major Monogram)
Dr. Doofenshmirtz: Ballooney!
Mitch: Colin!
Candace: What? Jeremy's going to be there?
Narrator: The Chronicles of Meap, Episode 40.
Meap: Meap!
Narrator: Meapless in Seattle.
(In Memoriam of Don LaFontaine 08/26/40 - 09/01/08 One Man, In a land, In a time, In a world... All his own)
Narrator: In a world. There, I said it, happy?
Userboxes
Bowser character Userbox
Mario = text=red, background=white, border=red
Luigi = text=white, background=green, border=black
Yoshi = text=orange, background=green, border=green
Bowser = border=orange, background=red, textcolor=yellow
Favs
Shipping (for pairings the user likes. - Userboxes page)
Phineas and Ferb shipping
NON-Phineas and Ferb shipping
Characters & Misc.
(Although I changed it a little, credit goes to AgentP for the one between the Phineas box and the Ferb Box!)
Episodes & Songs
(The 3rd to last one, I got it from Zacbio, but I changed it a little, and the 2nd to last 1 is from AgentP.)
User
Merchendise owner
(I made the last one!)
AND NOW, MORE RANDOMNESS!
O.W.C.A. Love Händel Phineas and Ferb Candace and Stacy Candace and Jeremy Lawrence and Linda Major Monogram and Carl ♥₧ ₢₯฿¹²³•~∞₯ℳ₨₩♣♦–—…°≈ ≥±−×÷←→·§ä""("")
My contributions
My favorite pages
Community content is available under
CC-BY-SA
unless otherwise noted.