Team Improbable is a group of superheroes that starred in a cartoon of the same name produced by Phineas and Ferb using the PF 5000 Animatron at Phineas & Ferb Studios. It premiered to a large crowd in the backyard of the Flynn-Fletcher house.
Team Improbable featured supernatural versions of Phineas, Ferb, Isabella, Buford, and Baljeet. They fought a super-villain version of Candace.
Members of Team Improbable
Multi-Man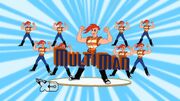 Ferb Guy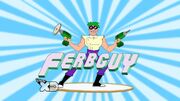 The Rainbow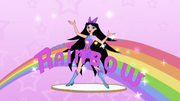 Belchman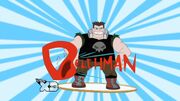 HanumanMan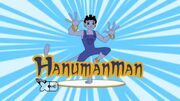 Enemies
Control Freak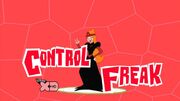 Trivia
Multiman, Ferbguy, Belchman and HanumanMan's introduction sequences have blue backgrounds with white bursts, while The Rainbow's background is pink with stars.
Only the Control Freak speaks on behalf of the others.
Ironically, Phineas and the gang record voices for their characters, but none of them speak in the cartoon. Similarly, Candace doesn't record dialogue for the Control Freak, yet she speaks.
Allusions
It is somewhat like the show Teen Titans.
Multiman is one of the heroes in The Impossibles, a classic 60's Hanna-Barbera show, starring a superhero team of the same name.
HanumanMan is based on a Hindu deity Hanuman, who also looks like a monkey and can grow in size. He is from an Indian epic, Ramayana.
Control Freak is also the name of a villain in Cartoon Network's Teen Titans.
HanumanMan's appearance is similar to Nightcrawler from X-Men.