Robert Fredrick "Rob" Paulsen III
 (born March 11, 1956), also known as 
Rob Paulsen
, is an American voice actor and singer, best known as the voice behind Raphael from the 1987 cartoon of 
Teenage Mutant Ninja Turtles
, Yakko Warner and Dr. Otto Scratchansniff from 
Animaniacs
, Pinky from 
Pinky and the Brain
 and 
Animaniacs
, and Donatello in the 2012
Teenage Mutant Ninja Turtles
TV series. His role as Pinky won him a Daytime Emmy Award for male vocal performance.
In total, Paulsen has been the voice of over 250 different animated characters and performed in over 1000 commercials. He continues to play parts in dozens of cartoons as well as characters in animated feature movies.
Rob also hosts his own weekly podcast called Talkin' Toons, in which he gives tips to prospective voice actors and also interviews several high profile voice actors, including Dee Bradley Baker. Most of his podcasts reminisce on Animaniacs.
Phineas and Ferb Roles
Mad scientist from the sci-fi film
Other roles
Pinky and the Brain: Pinky
Animaniacs: Yakko Warner and Dr. Otto Scratchansniff
Jimmy Neutron: Boy Genius: Carl Wheezer
The Transformers: Air Raid and Slingshot
Saber Rider and The Star Sheriffs: Saber Rider and Jesse Blue
Kim Possible: Francois and Hank Perkins
The Fairly Oddparents: Mark Chang
Tiny Toon Adventures: Arnold the Pitbull, Fowlmouth, Danforth Mallard, Concord Condor, and Johnny Pew
The Mask: Animated Series: Stanley Ipkiss/The Mask
Danny Phantom: Jack Fenton, Nicolai Technus, and The Box Ghost
G.I. Joe: A Real American Hero: Snow Job and Trip Wire
What's New, Scooby-Doo?: Jamison Steven Ripley, Avery Orenthal, and Travis Knox
SWAT Kats: The Radical Squadron: Hard Drive
Ben 10: Ditto
Catscratch: Gordon Quid
DuckTales: Gladstone Gander
Teenage Mutant Ninja Turtles (1987): Raphael, Tokka, Joe Eyeball, and Mutagen Man
Teenage Mutant Ninja Turtles (2012): Donatello
Darkwing Duck: Steelbeak and Flex
Disney franchise: Pete Junior
Mighty Max: Title character
Buzz Lightyear of Star Command: Fop Doppler and AP-06
Gallery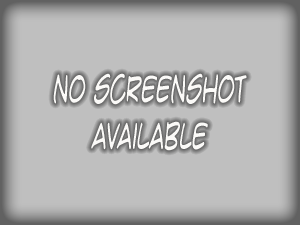 View the image gallery for Rob Paulsen.
External links
Community content is available under
CC-BY-SA
unless otherwise noted.