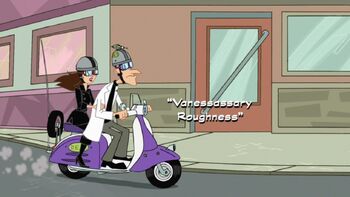 Chaos ensues at the mall when Vanessa, Ferb, Candace, Stacy, Buford, Baljeet and Perry are after the same thing: the last capsule of Pizzazium available.
Read the full summary...
At the Superstore
Pizzazium Infinionite
The Search for the Pizzazium
The End of the Search
To return to the "Vanessassary Roughness" episode summary, click here.
Community content is available under
CC-BY-SA
unless otherwise noted.