We'll work on it.
It has been suggested that this page, or a section of it, be extended.
Once the points are expanded, the user may remove this tag. (March 23, 2020)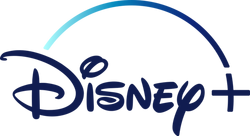 Disney+ is a subscription video on-demand streaming service produced by the The Walt Disney Company that primarily distributes films and television series produced by Walt Disney Television, though original films and television series are also distributed. The service launched on November 12, 2019.
Though it originally started as a domestic service, Disney+ expanded internationally in late November of 2019. In addition to selling a bundle containing the three-tier package, the service operates alongside ESPN+ and Hulu, with the latter including the service as an add-on.
All episodes, as well as Phineas and Ferb The Movie: Across the Second Dimension, are available to subscribers of the streaming service. Some have noted that the episodes are presented almost entirely out of order, and random scenes are cut off from several different episodes.
On April 11, 2019, it was announced that a Disney+ original film centered on Phineas and Ferb would be released on Disney+ within a year of its launch.
Community content is available under
CC-BY-SA
unless otherwise noted.